Twenty years ago, when Christopher started gleaning insights from our clients around product needs, he could never anticipate how Olympus would empower a whole generation of scientific discovery.
Christopher Higgins has spent the last 20 years with Olympus, dedicating his time to helping others see the world as he does: through the lens of a microscope.
"The first thing you would see is the brilliance of colors," said Christopher.
When Christopher first came to Olympus, he, his team, and the company's line of microscopes were tasked with helping map out the human genome, an endeavor that quickly captured the interest of researchers around the world. From there, Christopher began a lifelong quest of identifying the goals of other researchers in the scientific community and determining how Olympus' equipment could help them realize those goals.
And Christopher isn't alone in this pursuit. "I've noticed that the people that I work with have that type of vision also," said Christopher. "They want to not just sell the equipment, but be able to connect to it and connect to [our clients'] research."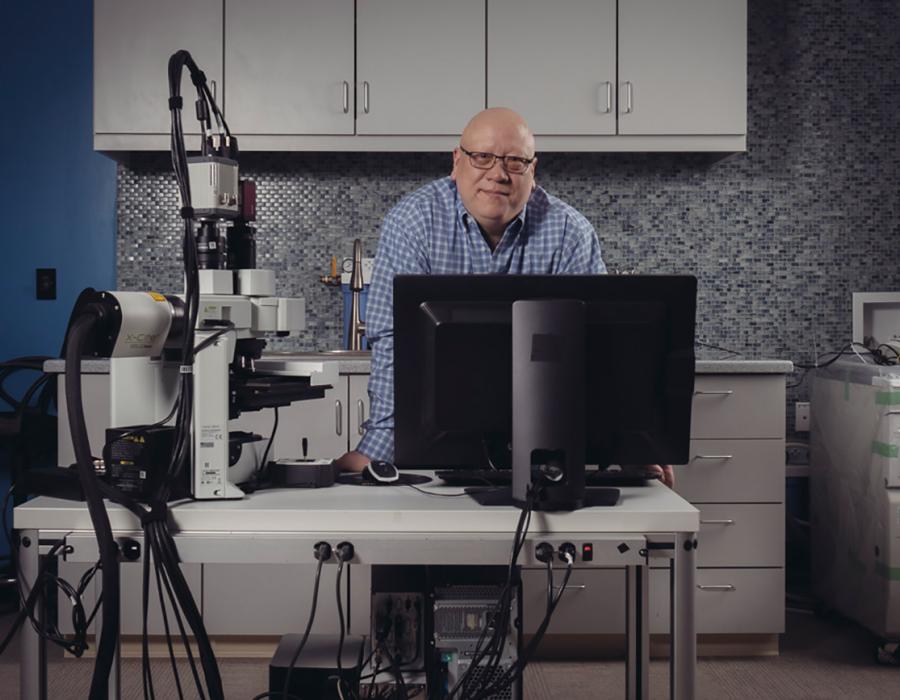 Olympus sees the world through multiple lenses, whether it's a camera capturing the beauty in our world, or a microscope capturing the next scientific breakthrough.
"

The work we do at Olympus allows people to see new possibilities; not only what it, but what could be."
---