We realize this isn't just a job to you. It's about gaining experience and doing meaningful work. That's why we offer training, networking and real work experiences, so you can be true to yourself and ready for life after graduation.
---
Internship Program
Olympus Internships provide real work experience through hands-on projects that contribute to the company while working in your chosen field. Internships are a paid 10-13 week program designed for undergraduate or graduate students. Spring & Fall Internship sessions are part-time, typically 15-20 hours per week; Summer Internships are full-time at 35-40 hours per week.
Internships are available in many departments throughout the business, including:
Marketing, Communications
Finance, Accounting
Compliance, Legal
Human Resources
IT, Business Analytics, Project Management
Supply Chain, Procurement
Biomedical, Mechanical and Electrical Engineering
We encourage students from all majors to apply to internship positions that interest you.

Internship Session Timing:
| Internship Session | Positions Posted By: |
| --- | --- |
| Spring (January – April) | Early October (year prior) |
| Summer (May – August) | Early January |
| Fall (September – December) | Early June |
---
Co-Op Program
The Olympus Co-Op Program offers paid 6-12 month positions designed for college or graduate students to gain real world experiences and professional growth to complement academic studies. Co-Op positions are full-time at 35-40 hours per week.
Common Co-Op fields include:
Biomedical Engineering
Mechanical Engineering
Electrical Engineering
Industrial & Systems Engineering
Computer Science & Software Engineering
Co-Op Session Timing:
| Co-Op Session | Positions Posted By: |
| --- | --- |
| Spring (January – June) | Early October (year prior) |
| Fall (July – December) | Early March |
---
Meaningful work
Grow your skills while making direct and measurable contributions through the projects you complete.
Professional development
During your time with Olympus, you can take advantage of opportunities to participate in training, job shadowing, mentoring and team activities.
Networking and career growth opportunities
Join one of Olympus' Colleague Affinity Networks (CANs) to network throughout the company. Current students often join our Emerging Professionals CAN for social events and volunteering.
---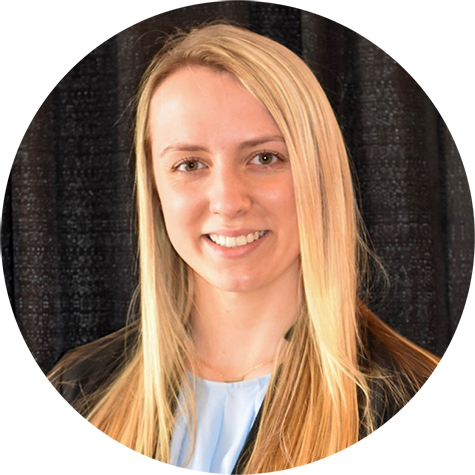 I am a senior at DeSales University in Center Valley, PA. My major is healthcare administration with a minor in biology.

Throughout my time as an intern at Olympus I have been extremely fortunate to meet and work with many amazing mentors. I work with the Global Business Development Operations Team at the Center Valley office. Since the start of my internship, I have been able to work alongside my team on projects which have allowed me to see different sides of business and of Olympus. My experience here at Olympus has been wonderful and has helped shape where my future career could go. I am beyond thankful to be a part of a wonderful team and work on meaningful projects which have given me experiences in my future field.
Allison Dowell – Business Development Intern
---
What are the minimum qualifications of the Co-op & Internship programs?
To qualify for the Co-op or Internship programs, candidates must be current students pursuing a bachelor's or master's degree in a relevant discipline and must graduate after the co-op or internship position has completed. Full criteria may vary by position and can be found on individual job postings.
When can I apply for an Olympus Co-op or Internship Position?
Available co-op job postings are listed on our hiring site throughout the year. We encourage interested candidates to apply to early, as soon as positions are posted. The selection process for each session will begin several months in advance of the session.
What should I expect from the application process?
Apply early! Positions are posted up to 6 months prior to the start date, and application review and interviews may begin immediately. All applicants must complete an online application through our careers webpage. Applications submitted through college or university careers websites will not be considered.
Selected candidates will be contacted for phone screening and, if advanced, interviews with company representatives. On-site interviews are strongly preferred. Successful candidates will receive additional communications from Olympus confirming program start dates and related matters.
When will I hear back regarding my application?
We will notify candidates when they are selected for a first interview to schedule accordingly, and keep in contact thereafter. If you are not selected for an interview, you will be notified when the position has been filled. Please be patient – it can take several months for final selections to be completed, especially if you have applied to a posting where we have multiple positions available. If you are not selected, we encourage you to apply to future sessions where you are eligible – sometimes there isn't a business need for your skillset in one semester, but it is in demand the next!
Are Co-Ops and Internships paid positions?
Yes, co-ops and interns will earn an hourly wage. Students may also receive academic credit in accordance with their institutions' applicable policies.
What makes an Olympus Internship or Co-op experience special?
The Olympus Co-op and Internship Programs are a vital component of our business functions. Students act as an integral part of the team, contributing substantially to driving our business while gaining real world experience to augment academic studies.