When a trip to the ER resulted in a cancer diagnosis, Luis continued to fight and help raise awareness about colon cancer, screening and prevention.
Being True to LIFE means appreciating all that it has to offer and taking nothing for granted. Because even something as routine as waking up healthy in the morning isn't a given, it's a gift. Luis Mujica, a former employee of Olympus, understood that better than most.
After struggling with abdominal pain for more than a month, Luis took the advice of his pastor to visit his local hospital for a checkup. That same evening, his doctor delivered news that would change his entire perspective on life: he had stage four colon cancer at the age of 45. "I don't remember anything . . . all I remember is waking up the next day, that morning, and saying, 'Is this a dream?'" Luis reflected. "And it wasn't. It's the reality you face."
In the weeks and months following the devastating news, Luis underwent multiple surgeries to remove cancer in his colon, liver and lungs. Rather than let his condition defeat him, however, Luis instead used it as an opportunity to cherish all that life has to offer. "The skies. The trees growing. The grass growing. The colors. When you put your feet on the floor in the morning…that's not guaranteed," said Luis. "What you guys look at every day, in life, I look at as a blessing. It comes alive to me."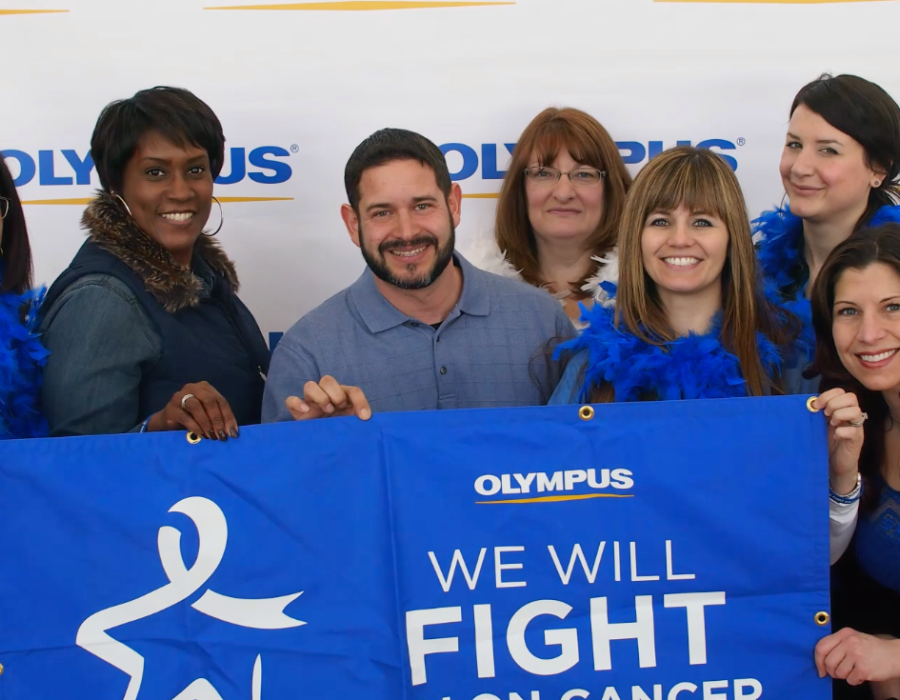 Even as he waged battle against his own cancer, Luis was also fighting to help raise awareness about colon cancer, screening and prevention. "I'm one of the biggest advocates now for [colon cancer awareness]," said Luis. "I've had people go through the screening and found polyps, and it was because I encouraged them to go."
After a nearly three-year battle, Luis Mujica succumbed to colon cancer on March 19, 2018. His positivity, deep appreciation for life, and strength throughout his journey were inspiring to all who knew him.
Luis is loved and remembered by his Olympus family, who will continue to carry out his mission of raising awareness about colon cancer and encouraging those at risk to get screened. To learn more about colon cancer, visit colonoscopytoday.com.
"

What you guys look at every day, in life, I look at as a blessing. It comes alive to me."
---