Olympus is true to our employees, true to our communities, and true to the world at large. Our philanthropic endeavors, our support of charitable and civic activities, and the way we motivate our employees to demonstrate these same values are at the core of what we believe.
We work to help support people in need within the communities we call home by focusing on select nonprofit groups located near our corporate locations. This allows us to build meaningful community partnerships and make sure that we are addressing the needs of the organizations our employees most wish to support.
Employee Initiated Giving Opportunities
Olympus is passionate about encouraging employees to be actively involved in their communities. The following programs help support community organizations, programs, and activities: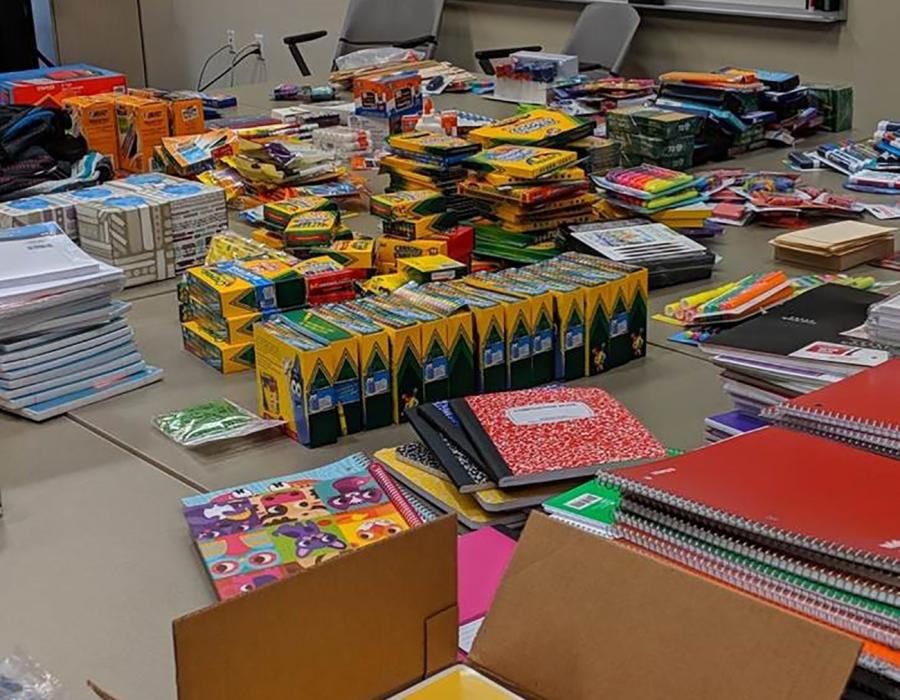 Workday Volunteering
Olympus offers employees 16 paid work hours a year to volunteer with their favorite nonprofits. We partner with various local organizations so that all of our employees can get involved.
Double Your Dollars for Charity
Employees can double their charitable impact—Olympus matches all employee donations to qualified nonprofits dollar for dollar.
Dollars for Doers
When employees volunteer their own personal time, Olympus contributes $10 to the non-profit for every hour they serve.
True to Community
Every year, our colleagues throughout the Americas, together with Community Affairs, support collection initiatives for less fortunate children and their families in the communities where we live and work. As a result of their kindness, we are able to provide thousands of school supplies and hundreds of backpacks for back to school, and thousands of pounds of food and a truckload of presents during the holiday season. Hundreds of Olympus employees also participate in fundraising walk/run challenges throughout the year to support health issues relevant to our medical business, as well as Movember, which raises awareness about men's prostate and mental health issues.
At Olympus, social responsibility means community involvement. It means caring about our friends and neighbors. It means giving back locally and giving back on a nationwide scale.