Olympus San Jose Celebrates New State-of-the-art Site
On Friday, November 18th, Olympus Corporation of the Americas (OCA) had the opportunity to commemorate the relocation of its San Jose, CA, operations to a larger, newly designed, state-of-the-art facility. This 100,000 square-foot building features approximately 40,000 square feet of production space, 535 parking spaces, and 24 conference, training, huddle, and focus rooms with a sweeping view of Silicon Valley.

Olympus established operations in San Jose in 1979, and it is now the largest service center for the company globally and a key repair hub for OCA, accumulating more than 700 employees who provide service and repair support for Olympus customers.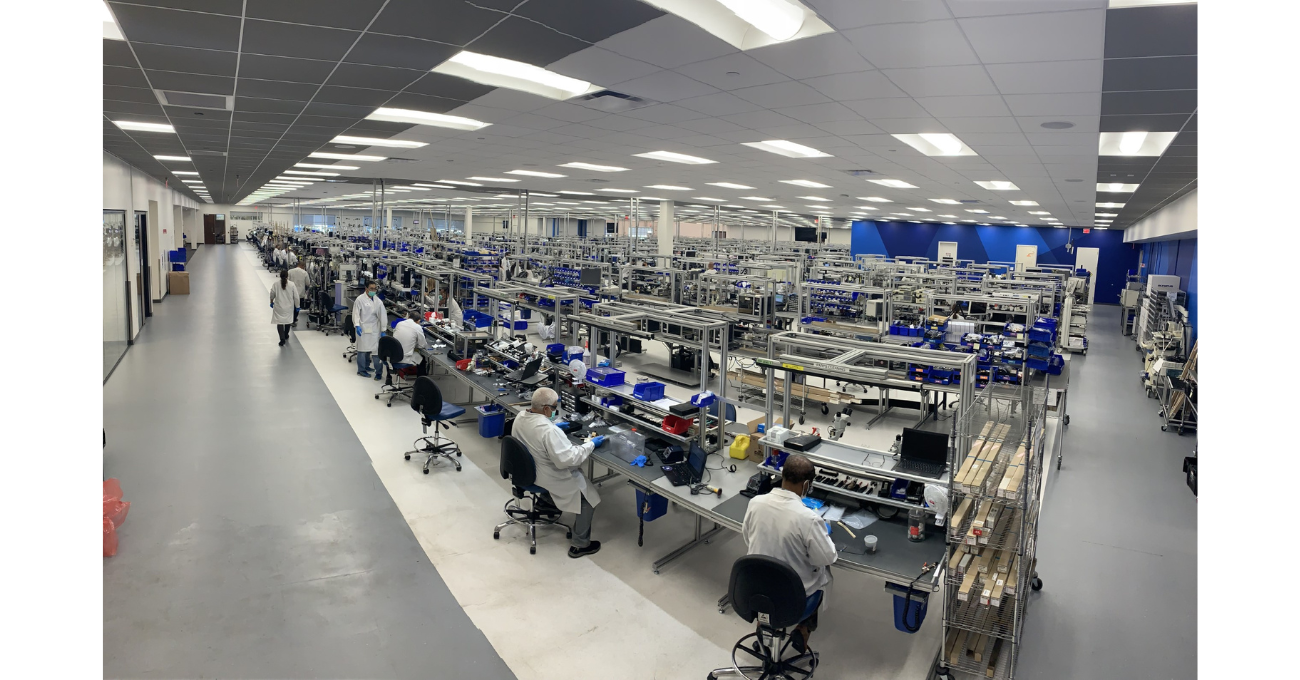 The move took place in August 2022, and after months of planning, the team celebrated their new start with a Commemoration Event, where more than 500 employees gathered for fun activities, delicious treats, site tours, nostalgic videos, and meaningful remarks from senior leadership. This included Yas Takeuchi (President of Olympus Corporation), Julien Sauvagnargues (OCA President), Richard Reynolds (President of Medical Systems Group), Manish Singh (Business Unit Vice President of Service Delivery), Jorge Lopes (President of Olympus Surgical Technologies America), and Dan Scalzo (Vice President Engineering & Repair).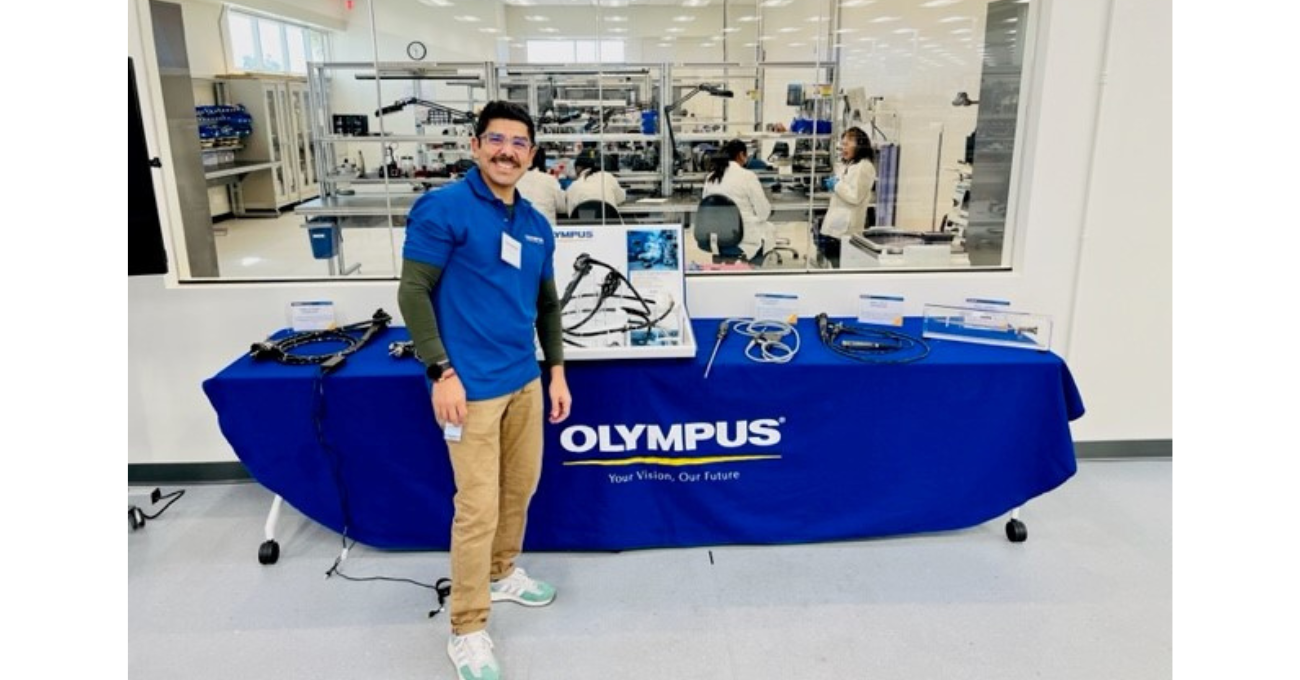 Olympus' Manager of Process Engineering, Will Arroyo, during commemoration events.
"This was another landmark event for our company," explained Julien Sauvagnargues. "Our enhanced National Service Center provides a means to achieve our goals and demonstrates that Olympus continues to be a strong and vital company. It shows that we are serious about investing in our Medical Business and strengthening our leadership in the medical device industry, both regionally and globally. Furthermore, our new location will provide enhanced benefits that allow us to better serve our customers, and in turn, their patients and the people who count on them for care."

Will Arroyo, Olympus' Manager of Process Engineering, played a major role in the planning, strategizing, and implementation of the relocation. He explained how many of the employees appreciated the time senior leadership took to recognize the importance of the relocation.
"It was great to take a pause to celebrate the move and [our] new environment," he said. "From my perspective, leadership did a good job highlighting what we do matters to the bigger picture of Olympus, because sometimes we get lost in our day to day, and don't realize that what we do here helps the company financially, helps the customer do what they need to do, and helps their relatives, loved ones and friends receive the care that they need."
Will also reflected on the fact that this was the first time since before the COVID-19 pandemic that the San Jose location gathered all together, in person. "This was the first opportunity that we've been able to bring everybody together. That was really special for me, and I think for the rest of the employees, it kind of put a cherry on top of moving into this new space," said Will.

On Saturday, November 19th, the San Jose location expanded their celebration to include team members' families. The Family Day involved about 300 attendees and included 20-minute site tours, with a glimpse of the production work stations and a demonstration of a video tower, ending in treats and an outdoor gathering.

"We don't get to see employees' families too often, but it was a good experience," explained Will. "[The event was] very well received."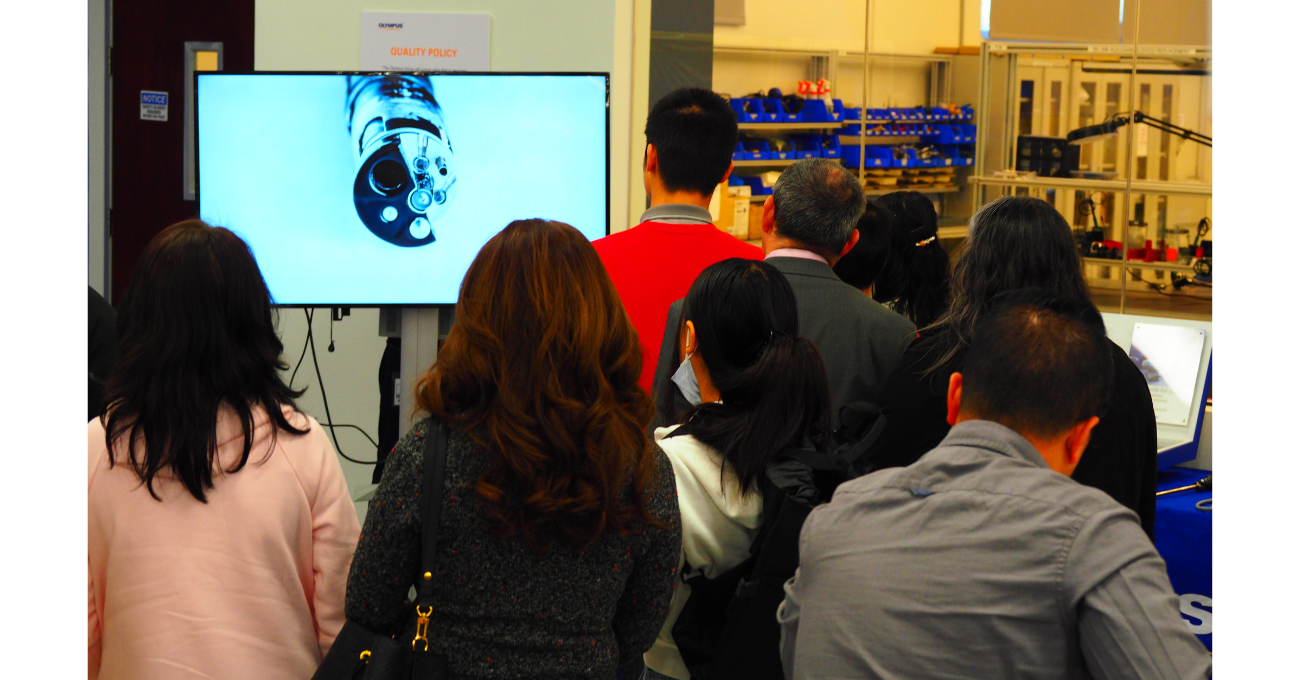 As the San Jose employees continue to settle into their new location, Olympus looks forward to further optimizing the space to help meet the needs of our customers.

Additionally, "Our new facility is a symbol of our commitment to our employees," said Julien. "Our employees are our greatest resources, and truly the foundation of our success. I am excited to see the good work they will do within this facility, and the positive, widespread impact it will have across the Americas and around the world."
Interested in joining the Olympus team at our new San Jose facility?