Medical History: A Story Worth Sharing with Family
Stevi Jerrold is an employee of Olympus America, Inc. The statements contained herein are her experiences, thoughts, and opinions. Please talk to your doctor regarding this important topic.
"It's not my story, it's my husband's," begins Stevi Jerrold, Senior Manager of Integrated Marketing Communications at Olympus. But when it comes to her advocation for her family's health, her willingness to share her own struggles with Crohn's disease, and her determination to empower herself and her family's health journey—from finding top physicians in GI and pulmonary specialties to nudging loved ones to get screened—it really is her story to tell.
From colonoscopy to career opportunity
"I was 27 when I found out I had Crohn's," Stevi recalled. Crohn's disease is a chronic condition that causes inflammation and irritation in the digestive tract.1 "I was in bad shape. Probably 90 pounds. I couldn't keep weight on. I had bleeding. They did an emergency colonoscopy."
Armed with the diagnosis and new tools to manage her condition, Stevi eventually found herself seeking a career move and set her sights on a company that she believes plays a key role in health transformations like her own.
"I was bound and determined to come work for Olympus, for multiple reasons, but mostly for the equipment that we develop and the technology that we have that [may have] helped save my life."
Stevi will soon be celebrating her 10-year work anniversary, and says she undergoes a yearly colonoscopy because her condition puts her at heightened risk for colon cancer,2 something her husband's side of the family knows all too well.
Aunts and uncles at risk, but a 28-year-old cousin?
"My husband's grandfather died from colon cancer," Stevi said of her husband, who was 13 years old at the time. As a result, "All of my husband's aunts and uncles have been getting screened regularly," she said. "So far they've all been OK," with the occasional polyp removal. But four years ago, one of the aunt's sons—then 28 years of age—was diagnosed with colon cancer that metastasized to his lungs. He is currently still undergoing treatment.
A wakeup call for the next generation
"This prompted all of the cousins on my husband's side to get screened early for colon cancer," said Stevi.3* "Immediately, I was like, 'we've got to go [get screened]. I know this great physician,'" she recalled, referring to a GI specialist she knew of in Philadelphia. Stevi described him as an early adopter "techie" of new medical device technology.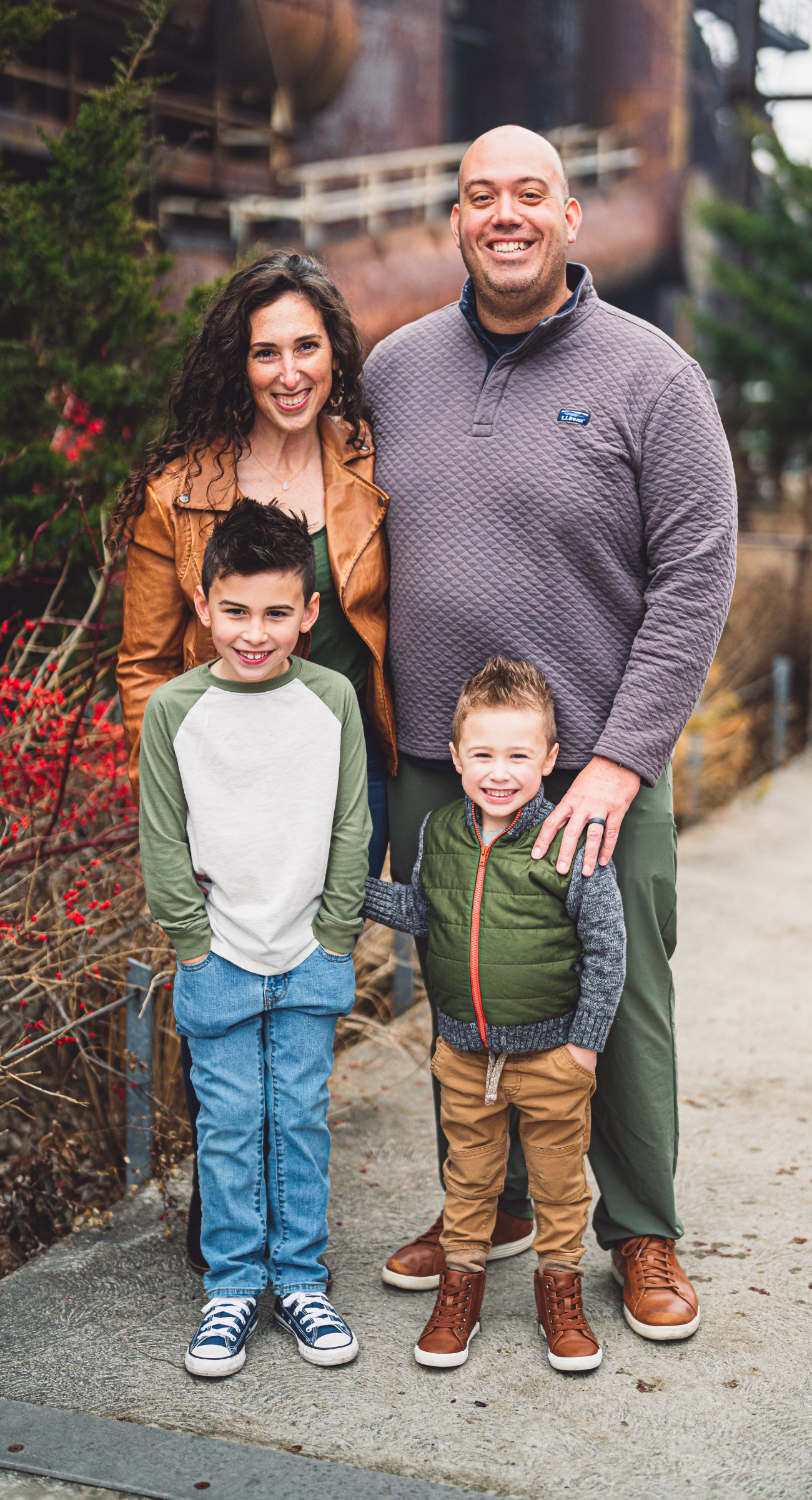 What have we here?
Stevi's husband had an upper and lower endoscopic procedure. "During the procedure, the doctor found a massive polyp in his small intestine," said Stevi, adding that the medical team was surprised it wasn't a complete blockage, and that her husband wasn't in a lot of pain. A subsequent procedure was scheduled with a GI doctor who specialized in small bowel polypectomy. "They had to take [out the polyp] in multiple sections—multiple chunks," and it was sent to pathology for analysis. "They were really worried about it," Stevi recalled.
The good news, and the other news
To everyone's relief, pathology determined the polyp was benign, but there was an interesting twist. The concerning size led to a recommendation to undergo genetic testing, which revealed that her husband is a POT1 gene carrier, according to Stevi. "There's only a hundred families in the U.S. that have this gene. It is rare,4 and we couldn't believe it. They said, 'we're going to keep an eye on you and be in contact if anything is learned about this gene mutation.'"

They weren't kidding.
"He's this board case they talk about," said Stevi of the genetic researchers in this Philadelphia-based medical center who now regularly review her husband's health records. "They say, 'we talk about you so much.' And he's like, 'OK, that's not what I want to hear,'" jokes Stevi. The POT1 gene confers a host of cancer risks.4 As a result, "He has to go to the dermatologist and get screened every 6 months for skin cancer, he has to have regular MRIs [to look] for sarcomas and brain cancer. These full body scans can take four to five hours," Stevi said. Her husband also sees a hematologist to screen for leukemia. "They're evaluating his bloodwork all the time."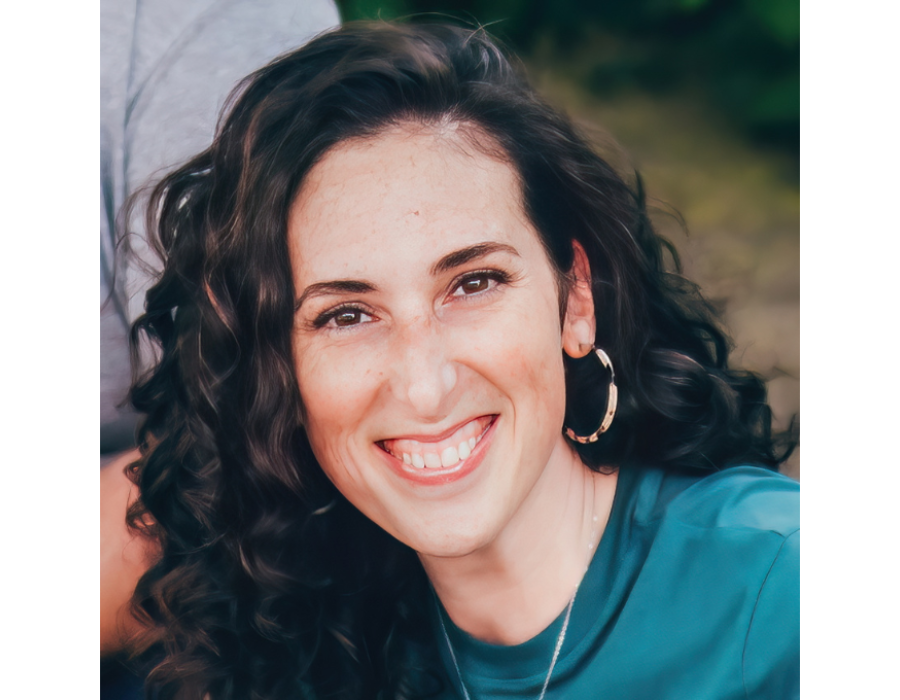 It's a lot to undergo, Stevi considers. Yet she looks back gratefully on the screening colonoscopy that unfurled it all, the findings of which have implications for herself, her husband, and their two boys, as she sees it.
"It's fascinating to me to think that we might get more time to spend with my husband because of a polyp that was found in a colonoscopy case," said Stevi. The potential benefit of prevention or the chance for early treatment justifies the vigilance to her.
For Stevi, it may come down to the fact that you can't do something about a condition if you don't know about it. And Stevi is a doer, as is her husband, who was OK with his wife sharing his story to encourage others to proactively pursue their own health journeys, and to loop in family. As for their shared story, she concludes: "We're an open book."
Learn more about colonoscopies and colon cancer at www.colonoscopytoday.com.
Spread awareness of the Colorectal Cancer Alliance's #TheyDidntSay campaign, which sheds light on aspects of colorectal cancer that often go unnoticed, especially for African Americans. Visit: Colorectal Cancer Alliance (socialpresskit.com) for more information.
Footnote/References:
*Current USPSTF guidelines recommend to start screening at age 45 for average risk individuals, but a family history of colon cancer can increase risk, and guidelines recommend patients and their doctors consider earlier and more frequent screening based on risk factors, according to the American Cancer Society.3
1. NIH.gov. Crohn's disease. Accessed February 23, 2023. https://www.niddk.nih.gov/health-information/digestive-diseases/crohns-disease
2. NIH.gov. Definition and facts for Crohn's disease. Accessed February 23, 2023. Updated September 2017. Definition & Facts for Crohn's Disease | NIDDK (nih.gov)
3. ACS.org American Cancer Society. Accessed February 24, 2023, Updated November 17, 2020. https://www.cancer.org/cancer/colon-rectal-cancer/detection-diagnosis-staging/acs-recommendations.html
4. Henry ML, Osborne J, Else T. POT1 Tumor Predisposition. 2020 Oct 29 [Updated 2022 Mar 10]. In: Adam MP, Everman DB, Mirzaa GM, et al., editors. GeneReviews® [Internet]. Seattle (WA): University of Washington, Seattle; 1993-2023. Available from: https://www.ncbi.nlm.nih.gov/books/NBK563529/