So Many Men Have This Issue, and Nobody Wants To Talk About It
By: Ed Sieger, Olympus' Public Relations Specialist
When Mario Elia was in his 40s, he said he began experiencing a weakened urine stream due to what physicians deemed a "lazy urethra." The Toronto resident didn't experience any other symptoms generally associated with benign prostatic hyperplasia (BPH), commonly known as an enlarged prostate, so it was little more than a nuisance he learned to live with for years.
And he would become accustomed to waking up once or twice a night to use the bathroom.
"But when it got to the point where it became three, four, even five times a night, that became a catalyst for me to look for treatment options," Mario said.
In April 2022, the now 69-year-old underwent the minimally invasive iTind™ procedure, and he reports an improved urine stream and more restful nights in the months following the procedure.
"I'm only getting up once a night, so something is working here," Mario said.
BPH will affect up to 50% of men by age 60 and up to 90% of men over the age of 80.1 Symptoms include a weakened urine stream, the need to urinate frequently, urgency and waking up several times throughout the night to use the bathroom.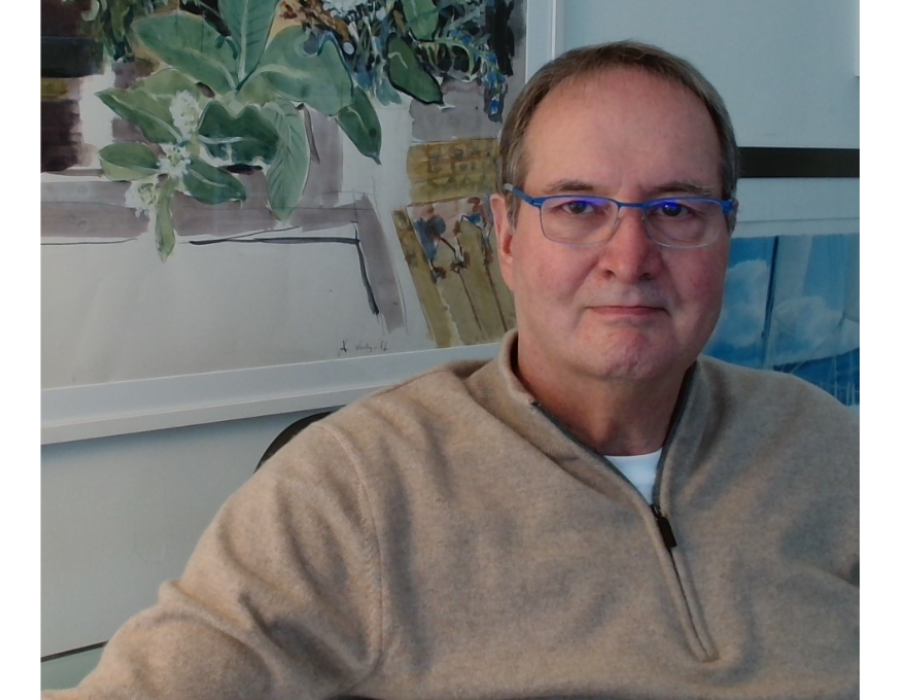 A weakened urine stream initially did little to impede his lifestyle, Mario said, but a growing feeling of urgency to urinate eventually became an issue in the ensuing years. He enjoyed traveling to New York City to see live theatre performances and walk the city, so he started to think ahead about where bathrooms were located. At the theatre, he made sure to get a seat at the end of a row in case the urge to use the bathroom came on quickly.
He became increasingly concerned about flying, worried that extended turbulence would prevent him from using the bathroom when necessary. And of course, those trips to the bathroom in the middle of the night began to multiply.
Upon consulting with his primary care physician, Mario began prescription medication, which he ultimately found unsatisfactory. He tried a second round of prescription drug therapy that ended the same way as the first, so he lived with getting out of bed as many as five times a night to use the bathroom.
Mario researched several other BPH treatment options before finding information on the iTind procedure and a urologist in Toronto who was performing the procedure. The minimally invasive nature of the procedure, no permanent implants, the prospect of going home after the procedure without a catheter and maintaining sexual function2 all appealed to him.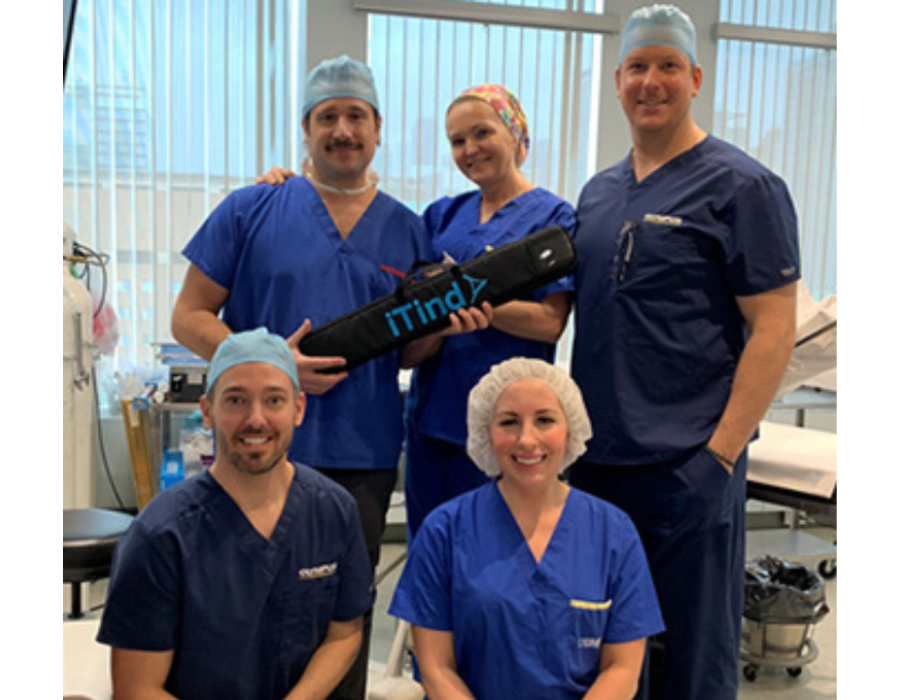 Dr. Dean Elterman, back left, has performed the first iTind procedures in Canada.
"It just seemed to make a lot of sense," Mario said.
He made an appointment with the urologist to discuss the procedure only to back out at the last minute over concerns about possible side effects. So, the restless nights continued until some prompting from his wife, according to Mario.
"I backed away and then my wife said to me, 'I hear you getting up so many times, you can't keep doing this,'" he said.
Mario finally met with the urologist who determined he was a good candidate for the iTind procedure, given factors such as the size and shape of his prostate.
Treatment with the iTind procedure, which can be done in a doctor's office, takes five to seven days and works by gently reshaping the prostate while the patient is at home. The iTind device's three nitinol (nickel titanium alloy) struts gradually expand while the temporary implant is in place, creating channels through which urine can flow.
"I don't have any urgency at all like I did before," Mario said.
The iTind procedure is indicated for men age 50 and older and does come with the possibility of side effects, including pelvic discomfort, blood in the urine and painful or urgent urination. In rare cases, the device may cause urinary tract infection or a sudden difficulty to urinate.
Mario described his procedures to insert and remove the iTind device as relatively quick with minimal discomfort. And given the relative ease of the procedure for him, Mario said he'd be willing to undergo the procedure again, if necessary, preferably under light sedation. The iTind procedure may not be for everyone. Please consult with a doctor to see if the procedure is right for you. The statements of Mario's are his own and should not be used as advice given by a physician.
For more information about the iTind procedure, visit bphtherapy.com/itind.
---
1. American Urological Association, Urologyhealth.org, "Urology A-Z: Benign Prostatic Hyperplasia." Updated Sept. 2021
2. Chughtai, B; Elterman, D; Shore, N; et al. Urology, "The iTind Temporarily Implanted Nitinol Device for the Treatment of Lower Urinary Tract Symptoms Secondary to Benign Prostatic Hyperplasia: A Multicenter, Randomized, Controlled Trial" [published online ahead of print, 2020 Dec 26]. 2020;S0090-4295(20)31520-X. DOI: 10.1016/j.urology.2020.12.022