Calling All Nurses: Opportunities Await in Westborough
Monotony. Long shifts. Nights and weekends. The healthcare industry's unsung heroes pay a high price, but there are opportunities available and companies anxious for everything nurses bring to the table. Just ask Deanna Gokhman, Olympus' Senior Training Manager for Urology.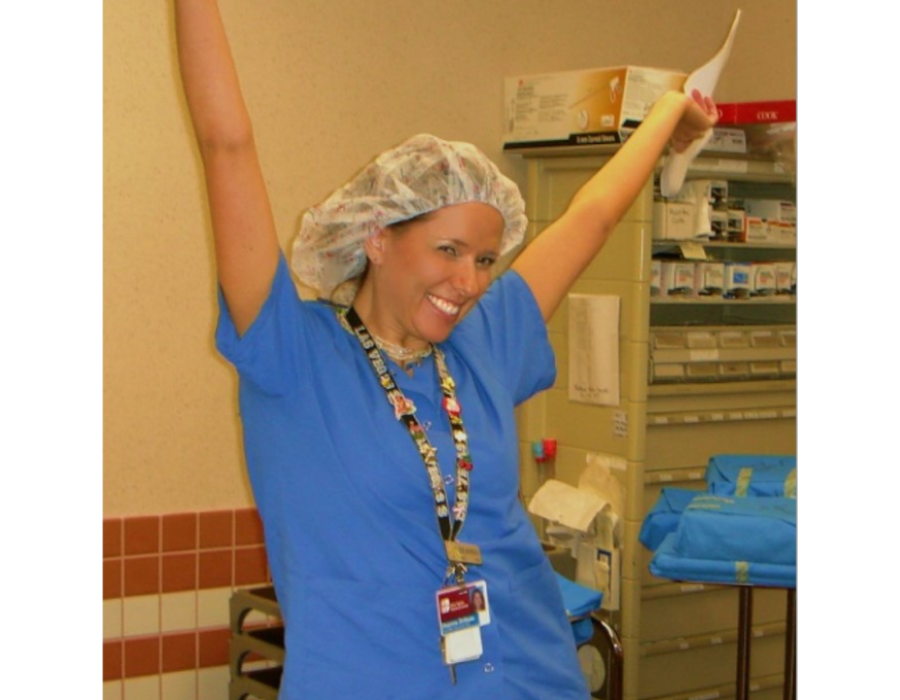 The Path to Olympus
After seven years in the OR as an Operating Nurse, Deanna began to search for another challenge. She was always told how she would be great in sales, so she started to search for a sales position within the pharmaceutical space.
"When I started to look for sales jobs, the one thing I started to realize is -- it's really hard to get into the medical device sales industry or the pharma industry without past sales experience."
This made Deanna look outside of sales, and she ended up accepting a clinical specialist position that put her marketing and training skills to the test. For the next few years, Deanna found herself traveling back and forth from Europe to Michigan every two weeks to help promote the launch and training of a new product.
"It was kind of wherever they were trialing the instrument was where I would go," Deanna said, describing the experience as being in Germany or England one day and Spain the next. "I was just bouncing around a lot and I did that for four years, and I got super, super burned out!"
Once Deanna realized she couldn't go on this way, she put her feelers out for a new opportunity, and ended up applying for a Marketing position at Olympus within the Energy Division.
The Nurse in Me
When Deanna initially came to Olympus, she was focused on marketing as that was her experience, her comfort zone. However, after about three years with the Energy Division, Deanna was approached by the Training Manager with hopes of recruiting her based on Deanna's natural training abilities.
The thought of changing career paths at this point had not crossed Deanna's mind. "My initial thought was no – I have been in marketing for so long and wanted to stick to that career path." But when she returned home, it was her husband who opened her eyes.
He had said, "The days when you are in the best moods are the days when you're in training… and I never even thought of that," Deanna said. She ended up applying for the job and started a new career path with Olympus Training.
"There was a pretty big learning curve for me, [but] one of the things that set me apart from what [Olympus] already had in training, was that I had a clinical background."
"

There was a pretty big learning curve for me, [but] one of the things that set me apart from what [Olympus] already had in training, was that I had a clinical background."
---
Deanna explained that when she came into Training, she also realized that a lot of the training program was structured based on best-selling products from a sales perspective.
"It was all just product dump. Feature after feature after feature," she explained. "Then we would learn things like – resection and lasers and cystoscopes and I'm questioning -- why are we learning optics after resection when you use optics during resection? The order was all over the place… [I kept thinking] this is not how people learn. So, I ended up completely restructuring it to approach training from a clinical standpoint."
With Deanna's nursing experience and clinical knowledge, the Urology business transitioned its training program to help employees learn products based on the workflow at which they are used during procedures.
New Workspace
Additionally, being in Massachusetts, Deanna has had the opportunity to utilize the new Westborough facility, which opened in March 2021. The new location consolidates working space for a wide range of business groups including the Training Department for Urology.

"The space is really, really great," Deanna explained. "There's an awesome showroom and the cafeteria is amazing. It's like a dream."
Deanna also explained that one of the challenges she has faced is that, due to the pandemic, they have realized some parts of training are perfectly acceptable to be done remotely.
"Whenever we do training, we take a three-step approach: hands-on portion, a presentation practical, and then a test out," she said. "We do workshops and role-plays and things like that."
Deanna has had an active role in helping to frame out what parts of training can and should be done in person, versus what can be done virtually.
For training where there is no replacement for the hands-on approach, Deanna added that, "[It is] great to be in the building because it is an amazing space!"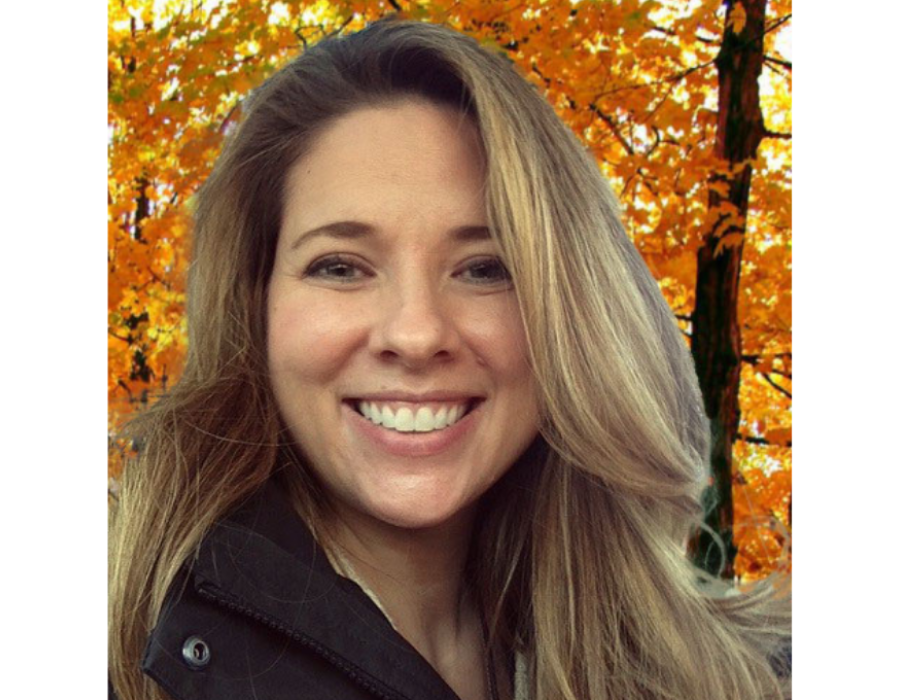 Deanna's Advice for Interested Nurses
"I don't think nurses realize how much they can really be utilized in the medical device industry. It can really lead to different career paths," she emphasized her own experience. "I started out as a nurse, went into marketing, then went into training! [There are] so many options!"
Deanna explained that if there are nurses looking to expand their careers or dip their toes into the medical device market, Olympus is always looking for qualified individuals to help support the different business units.
She continued, "I didn't know these positions existed until I worked for Olympus either. We are always looking for people to support – whether it's in marketing, medical education, or professional education -- we are hiring nurses all over the place."
Deanna stressed the importance of nurses understanding how truly valuable their nursing experience is within the medical device industry.
"It's a really good thing for nurses to know and understand that there are these positions out there that they may not even be aware of … and the advantage is I don't have to work nights or weekends anymore!"
If you are a nurse seeking a new opportunity to fit your desired lifestyle, browse our career opportunities.