Making A Difference One Product At A Time
When Inna Brockman first came to Olympus, it wasn't due to Olympus' reputation in the medical device industry, but an opportunity that inspired her.

"I always heard about Olympus," she explained. "But I stumbled on [the job listing] by accident… [and it] kind of spoke to me."

At the time, Inna was working for a smaller medical device company, which tended to require more from her creative side than Inna's technical abilities. However, the opening at Olympus sparked her interest as it sounded like something that would utilize her technical talents more effectively-- a role in the development of product, industry requirements, and meeting the needs of customers.
"

I felt like I would have an impact on the company, and when I interviewed with my boss, we clicked," Inna said. "[The job] sounded like something that would challenge me and I wouldn't really plateau – there would be continued learning, and [I would] never [experience] the same thing two days in a row."
---
A Career In Product Development
Inna started at Olympus about four years ago as an Associate Product Manager based out of the Massachusetts location. Since then, she has been promoted to Product Manager in Global Marketing, managing the day-to-day activities to build the Gastroenterology (GI) and EndoTherapy portfolios – advancing devices for treatment and diagnosis while supporting the development of a product from inception through fruition.

Inna explained that in her new position, her support for a product goes beyond the launch. "Once a product is commercialized, my job isn't done with it. There is still a lot of lifecycle management that needs to be done – [such as] monitoring product feedback in the market, continuing to evaluate its performance, working with regional marketing and sales teams to make sure the sales are reaching budget, [and] continuing to monitor the competitive landscape, market trends, and supporting any kind of requests that come in from the field." She also manages any issues that may arise, such as backorders, complaints, and product improvement requests.

Inna collaborates with a wide range of cross-functional teams throughout Olympus, in addition to having the opportunity to partner with physicians, technicians, and nurses.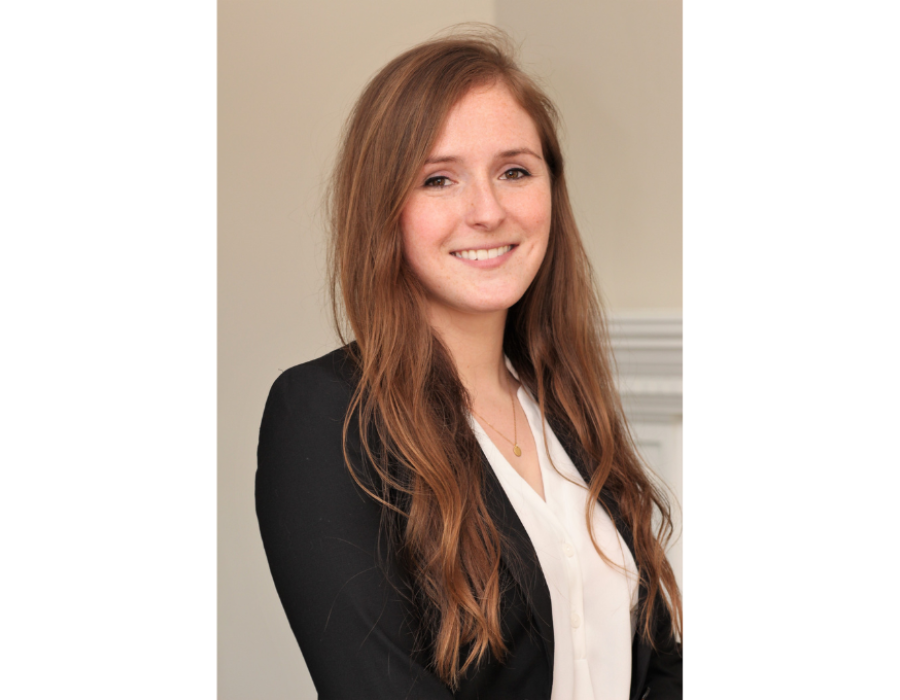 "I love working with physicians," Inna said. "I do it pretty often, whether it's for Voice of Customer activities, physician interviews, or animal labs. Depending on what the activity is, we work with different healthcare professionals, including technicians and nurses, on set up of product or ease of use. It's important for them to be happy with the set up. We work with physicians for product performance or how it compares with what is already in the market."

Part of Inna's original interest in Olympus was the unlimited opportunity available for employees. As a company that consistently promotes from within, Inna knew she would have the continuous opportunity to develop and grow – without a dull day in sight.

"There's never been a time I haven't been learning something new," Inna remarked. "The products I'm working on in GI -- they are all different procedures – ERCP, EMR, ESD -- so with every product comes a whole new business you have to learn, a whole new competitive landscape, the procedure, the anatomy. So, no two activities are ever the same, there's always new challenges, and always new things to learn."
The Westborough Experience
Additionally, Inna will have the opportunity to explore the new Westborough office, which opened its doors in March of 2021. The new location consolidates working space for a wide range of business units.

"Having everyone in the same building will be great," she said. "I'm also excited to have some of the new features in the building – an OR and a built-out training area. I'm interested in exploring the opportunities to have physicians come to our building and be able to host these types of activities in our setting versus always trying to figure out where we can go and where we can meet with them. I am hoping that will make some of the Voice of Customer [projects] a little easier for us."
Looking to work for a company that strives to develop you as a professional, where every day brings on new opportunity? Browse our career opportunities here: