Once a Fear, Now a Career: Spotlight on Olympus Employee Edwin Encarnacion
A mouse once freaked out Edwin Encarnacion. It was a computer mouse, and he was amazed that when he accidentally bumped it, the cursor moved on the screen. As a Test Engineering Manager in Research and Development at Olympus Corporation of the Americas, Edwin recently participated in a STEM program at the Westborough, MA, office. Giving career advice to high school students got him thinking about his own background immigrating to the U.S. from the Dominican Republic at age 16.
"I was scared of computers. I was scared of the English language," Edwin recalls. The irony of his current profession, which draws heavily on both IT and communication skills, isn't lost on him, as manager of four full-time employees and two contingent workers, in addition to providing guidance and strategic direction to an automation team of five in Center Valley, PA.
Video at heart
Edwin overcame these obstacles, from struggling to retrieve his saved school papers on floppy disks while completing ESL courses, to pursuing film and video production in college. Professional pursuits began with work on video editing systems in the field of entertainment, sports, and eventually healthcare when he was recruited by Image Stream Medical, Inc. (Littleton, MA).
The company was acquired by Olympus in April 2017, rounding out the Olympus enterprise content management system, which comprises the nCareTM medical recorder that captures high-definition video, the VaultStreamTM medical content management system, the MedPresenceTM enterprise telecollaboration system, and the EasySuite® 4K procedure suite integration solution. Together, the system allows captured data to interface with electronic medical records so that clinical images can be viewed over time and across care teams to inform treatments.
For a better understanding of this platform, watch "Enterprise Content Management Completes the Continuum of Care," a whiteboard video featuring patient Bob.
Edwin's team is in a perpetual test/update cycle. "We are responsible for performing verification of software features that are produced by product management," explains Edwin. "We essentially work with program management to take the features that are created for the particular products we're trying to develop, and we verify that the product works in the way in which it's intended."
Do we get chairs?
Edwin's team is also resilient. "I remember vividly being called into an impromptu meeting [and was told] 'Hey, we have to shut down. We have to go home,'" he said. The COVID-19 pandemic was unfolding, coinciding with a planned relocation of his lab to the new Westborough campus. Initially, "the pandemic forced us to be resourceful and to explore options for testing remotely," Edwin recalled. Eventually, "we implemented a strategy that involved leaving some mission critical systems set up in a room in the Littleton facility. This would allow us to test even as the lab was moving," he said. It took a couple of weeks to get to a basic level of "up and running," but with caveats. "I do remember the furniture did not arrive right away," he said. "We didn't have any chairs. We worked standing up or grabbed chairs from cubicles upstairs. There was nobody there. It kind of got us in trouble but we asked for forgiveness later," he joked.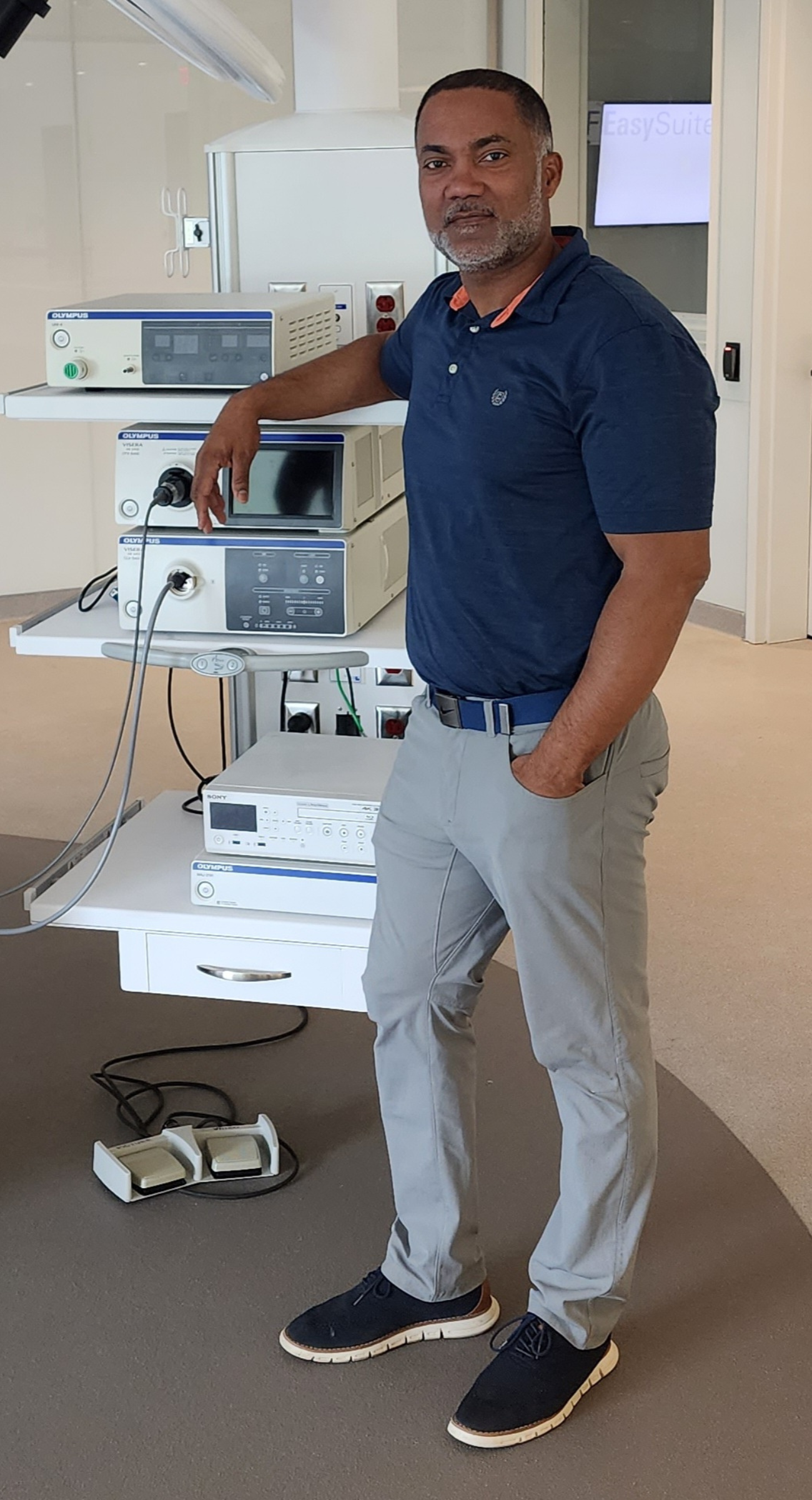 Edwin Encarnacion
Manager, Test Engineer Research and Development
The new normal
Today, Edwin says his team has become acclimated to a hybrid work format. "We realized there's quite a bit we can do remotely." For example, "we have to write test cases or verifications before we start testing, so days where we have a lot of that to do there's no need to go into the office," he says. "I think we've found a good balance. When we go into the office, we really try to maximize that time." It also helps that he has a well-rounded and disciplined team to keep up with the responsibilities, he adds.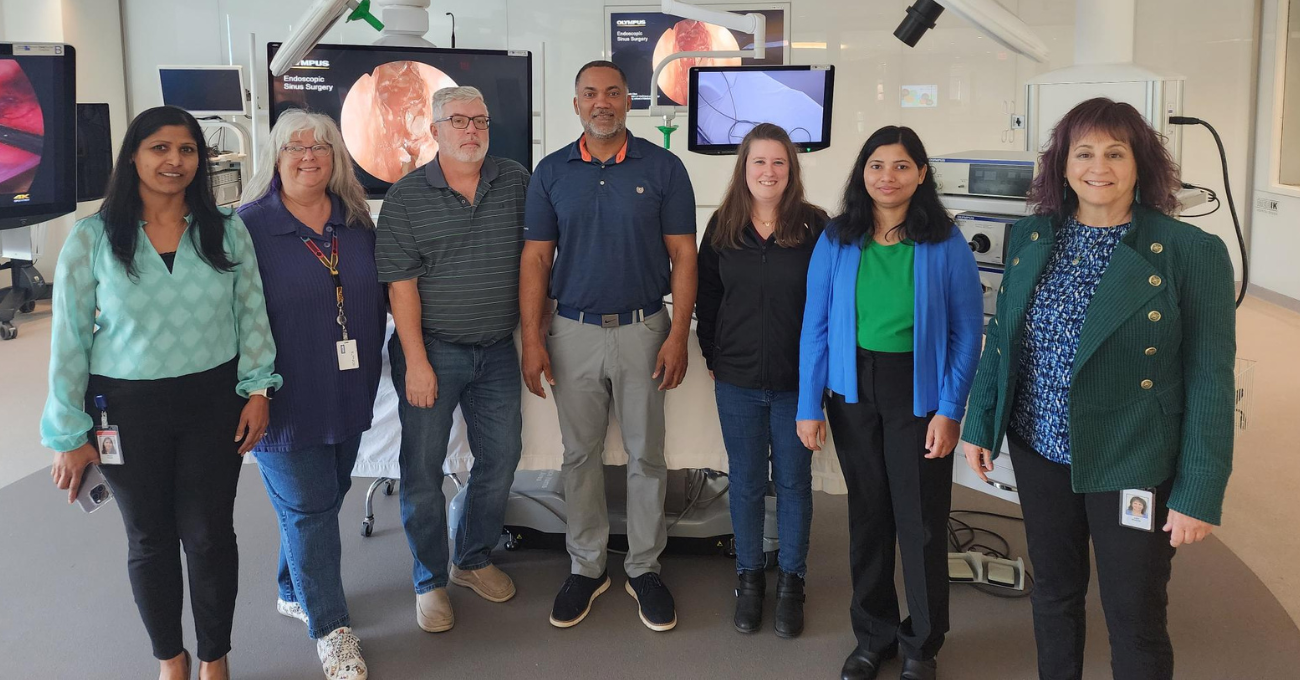 Manual Test Team pictured above from LEFT: Barsha Goenka, Beth Washington, Chuck Zuhlke, Edwin Encarnacion, Valerie Gryval, Nibedita Behera, Lora Madonia
Automation Team not pictured includes John Fetrow, Nicole McKinley, Mariah Lanford, Titto George, Jhonny Melo
Taking on what scares you
As for Edwin's career beginnings in video production—including a few music videos and a short film—he considers his path. "I didn't have an engineering background. But I've been able to learn along the way. It says a lot about how life goes. There's what you study and what you plan and then there's what happens; what you're able to learn and the opportunities you can take advantage of."
So what career path advice would he give to students like the ones who recently visited Westborough? "My life advice based on my own story is to never be afraid to do the things that you're scared of. That may sound like a contradiction," he concedes. "It's OK to be scared but you still have to move forward." Recalling his early fears of computers and learning English, he adds, "those are the two main tools that I currently use that allow me to make a living, to be creative, to communicate, to thrive. Had I shied away from both of those I would not be here today. Sometimes the obstacles we face may seem unsurmountable," but overall, he concludes, "I think it's important to recognize the opportunities behind the difficulties that we face."
---



Seeking an opportunity?
Check out our Careers page and consider pursuing a path within our talent network dedicated to making people's lives healthier, safer, and more fulfilling.