Exclusive Q&A with Newly Appointed Director of Olympus Innovation Ventures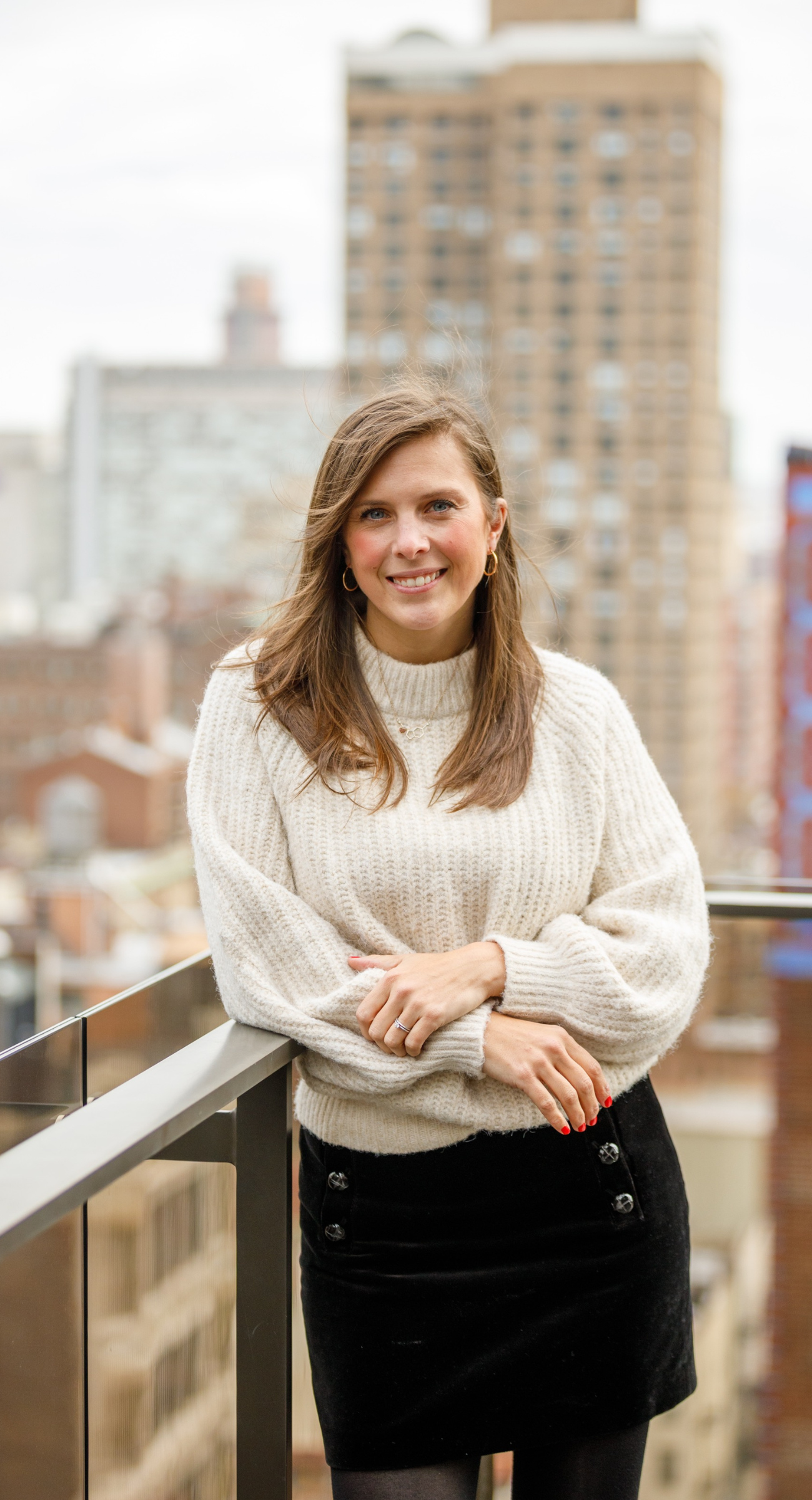 Photo Credit: Robert Wright Photography
Abby Hunter-Syed has always been fascinated with innovation, particularly how technologies are leveraged to improve lives. That is one of the reasons why she's so thrilled to be appointed Director of Olympus Innovation Ventures (OIV), the $50 million venture capital arm of Olympus Corporation of the Americas. OIV invests in emerging medical devices, diagnostics, and digital health.
Abby opened up about her experience supporting deep tech founders building imaging companies as well as a few things that excite her most about the future of medtech today. Read the short Q&A below to learn more about OIV, and contact Abby and the OIV team by clicking here if you are building a medtech or digital health company and would like to chat!
1. Why are you excited about investing in companies in the medical technology and digital health space?

Abby: Today we are witnessing the beginning of the convergence of imaging, compute power, deep learning, and medtech. We have seen multiple industries from the industrial to the consumer sector revolutionized by the application of AI automation and analysis, generating significant value. But the digital maturity of medtech lags due to many factors including the complexity of both the industry and the human body.
But now, we have optical devices like our Olympus endoscopes and laparoscopes that give us remarkable views into the human body to make previously difficult-to-view conditions visible. We have computational devices and clouds that can process and store large imaging datasets. Computer vision can aid in the annotation and classification; and deep learning can combine data inputs to analyze it. We also have an industry of practitioners, providers and payers who are requesting automated tools to help them operate, prevent, diagnose, and treat patients.
All these factors are coming together in a new wave of innovative startups that are creating unprecedented opportunities in health. I believe that these startups will create tremendous economic value, but more importantly, they will complement the important work already being done to detect and treat disease. That is why I am most excited to be leading Olympus Innovation Ventures.
2. What are three areas you will be looking at over the next year to potentially invest in?

Abby: At OIV, we invest across the globe in high priority clinical areas including gastroenterology, respiratory, and urology. Three areas where we are actively looking for investments today include, but are not limited to:
Computer Aided Diagnostics: The power of deep learning and AI to be used as a tool to help practitioners and surgeons across all our clinical areas of focus. In the same way everyday drivers behind the wheel rely on backup cameras and motion sensors to parallel park, clinicians and staff can use digital technology and automation to create the opportunity to reduce cognitive burden, which should allow them to focus on serving their patients.
Minimally Invasive Procedures Across Care Pathways: We are looking for devices, procedures and practices that allow diagnosis and treatment to be nearly fused, such that the time can be shortened between discovery of an issue and treatment of that issue.
Personalization: Health is personal, and medicine that is practiced with the help of improved devices, processes, and tools to be personalized should result in improved care pathways for diseases and offer more personalized care.
Photo courtesy of Robert Wright Photos/LDV Vision Summit, 2019.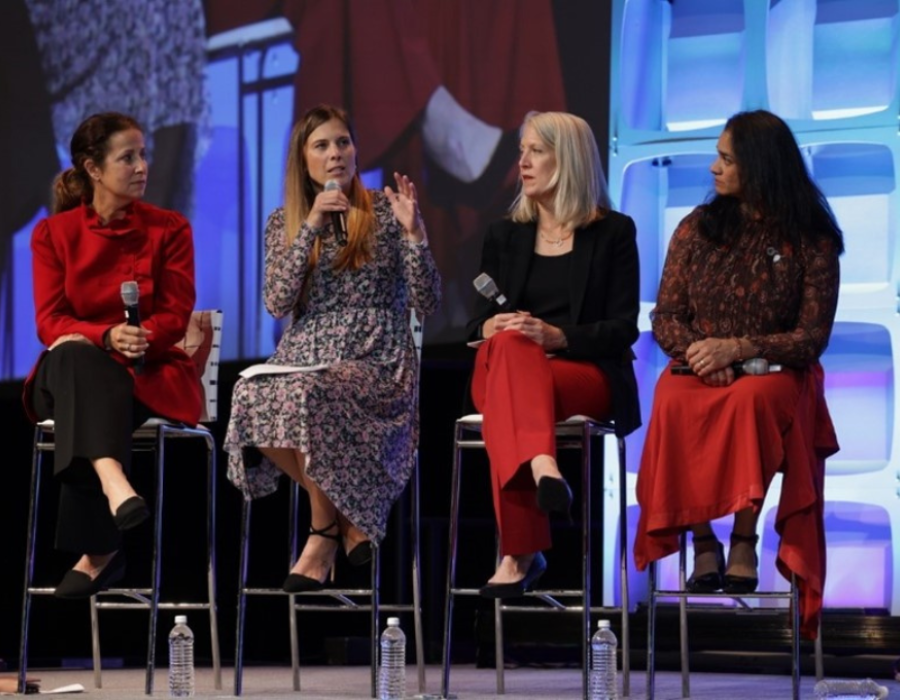 Judging the MTI Showcase at The MedTech Conference, 2022.
3. Taking the perspective of a founder, what would be the advantage to having Olympus Innovation Ventures on your cap table?
Abby: Olympus has been a medtech market innovator for more than 70 years. When OIV invests in a company, we are looking for more than financial returns; we are looking for innovative partnerships. OIV is designed to support entrepreneurs as they build their businesses in one of the most challenging industries in the world. We are prepared to put ourselves to work for our teams as they go through clinical validation, regulatory approval, commercial distribution, product iteration and so much more. We aim to be a top partner by bringing our scale, resources, relationships, technical capabilities, and clinical expertise to the table for every OIV partner company.
---
"

We're happy to have Abby on board and excited about her leadership of our venture fund, which will help drive our growth as a leading global medtech company"
---
Olympus is excited to open this next chapter of OIV with Abby as Director, and we want to hear from you.
More about Abby:
As Director, Abby will be responsible for OIV investments, strategy, and operational aspects of the fund, including oversight of Touchdown Ventures, Olympus' CVC partner.

She joins OIV from Olympus' Digital Unit where she has been leading partnership development for our digital health platform that complements and extends the capabilities of Olympus' pioneering medical devices.

Previously, Abby was a Partner at LDV Capital, investing early in people-building businesses powered by visual tech. She has a 15-year proven track record building and scaling business across four continents as a founder, investor, and operator with firms like Morgan Stanley, Boston Consulting Group, and the World Trade Organization.

Along with being an investor and operator, Abby is mom to two Pakistani-Swiss-American kids and a cheese-loving Yorkie. She is a morning jogger, a backcountry skier and occasional cake baker who loves to travel.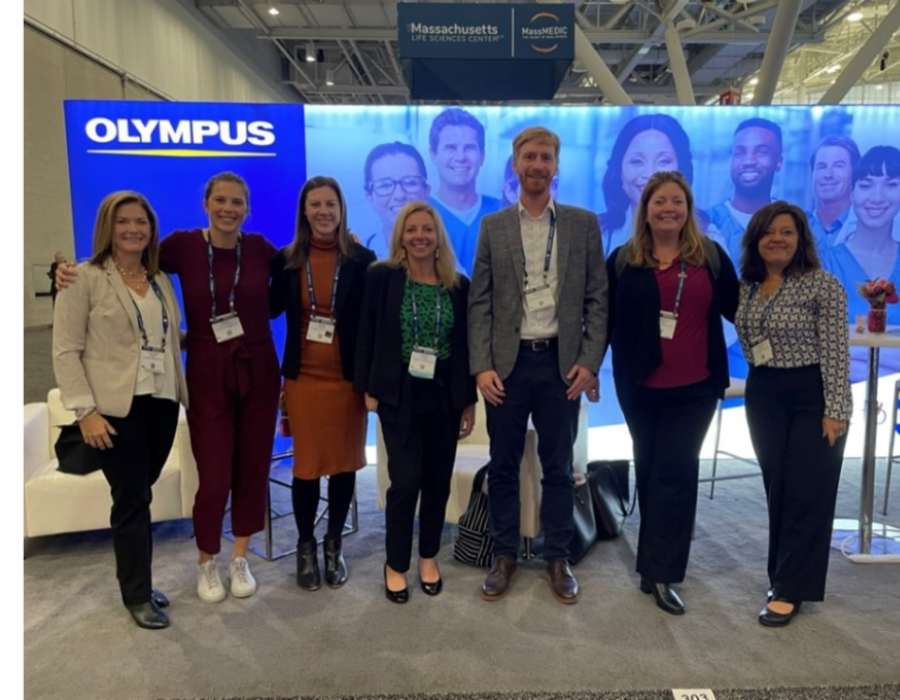 Olympus team at The MedTech Conference, 2022.